We spent another fine day swimming and picnicking by a beautiful body of water. In fact, we're doing the same again tomorrow. We are right in the thick of the best parts of our Maine summer.

I have a load of photos, musings and some good recipes coming your way, but first, I've wanted to get a good shot of Reed to make into a canvas like the one I have of Skyler. I will put the two side by side on a wall somewhere in our house. I like these four but can't decide which one to order. Would you weigh in on this decision? Do you have a favorite?

Thanks for your help!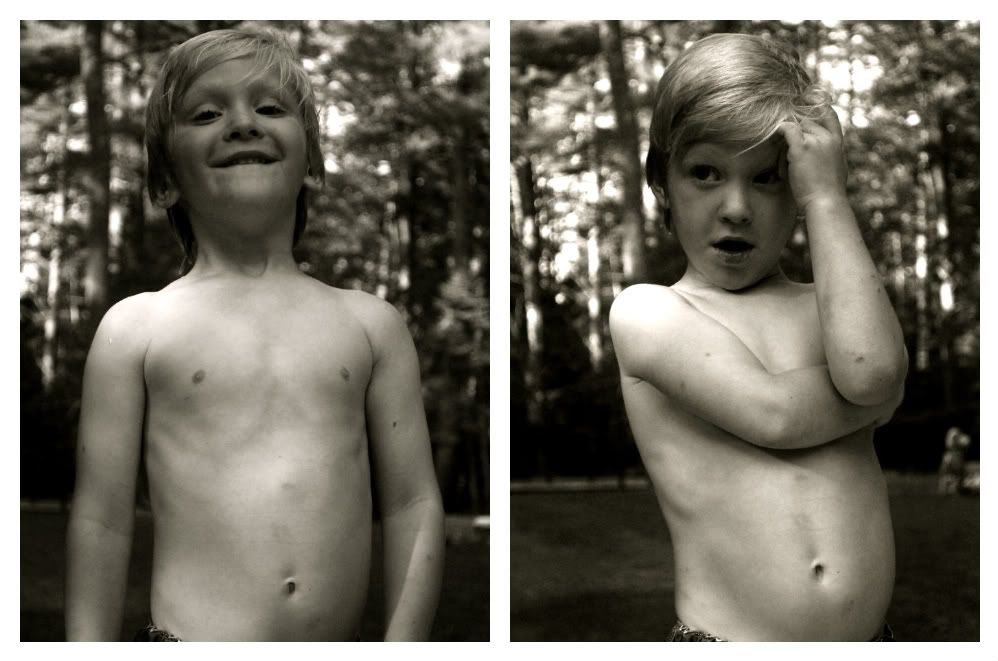 {A little silliness from the girls}: