So, it's a ton of work to take kids tent camping. There is so much stuff to bring. Logistically, it's kind of a nightmare. Luckily, Sam deals with all of the gear and sets up and breaks down camp, and I deal with all of the food and cooking. We eat really well even in the woods, so we packed a full cooler plus 4 big bags of groceries. And everything gets so dirty so quickly, so we joke a lot about whether it's worth it to work this hard for a few days of fun, but clearly, as I sit here and think about it, it is worth it. The kids are blissfully unaware that there is any work to this camping life. It's just good fun.

When we arrived, we jumped right in the lake. I forgot how beautiful this lake is. It is vast and wide, clean and fresh, and this year, the perfect temperature. So refreshing.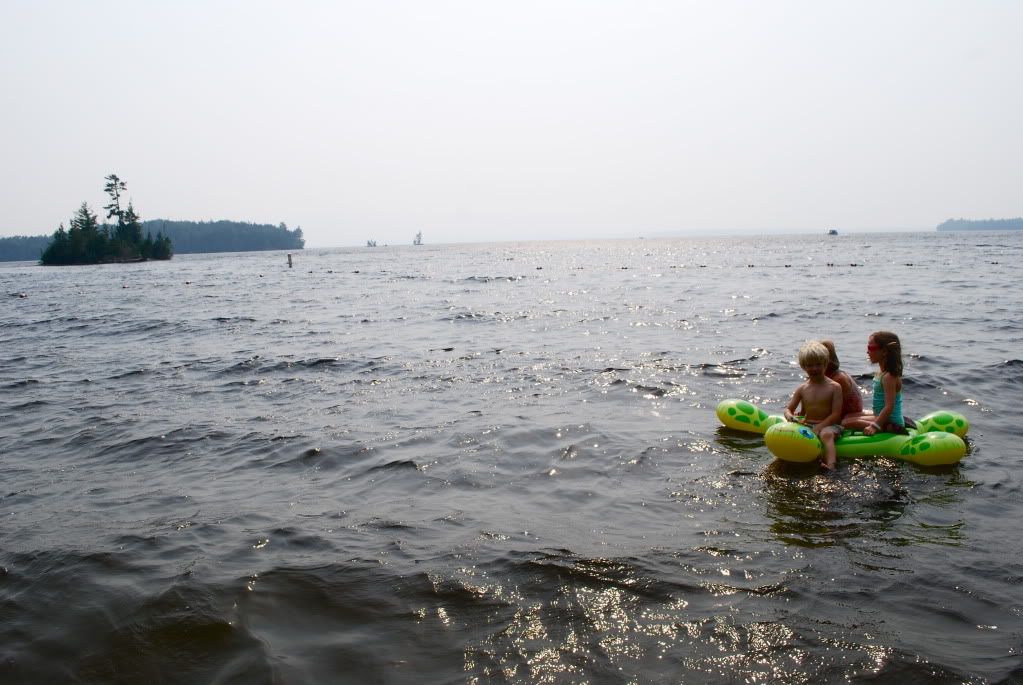 When we got to the camp site and Skyler scoped it all out, she said: "If I'm dreaming, I hope I don't wake up." She had been counting down the days to our camping trip all summer, and I could tell it looked like it was going to be even better than she could have imagined. She said: "Mom? Did you pack marshmallows?" Oh yes, honey. Oh yes.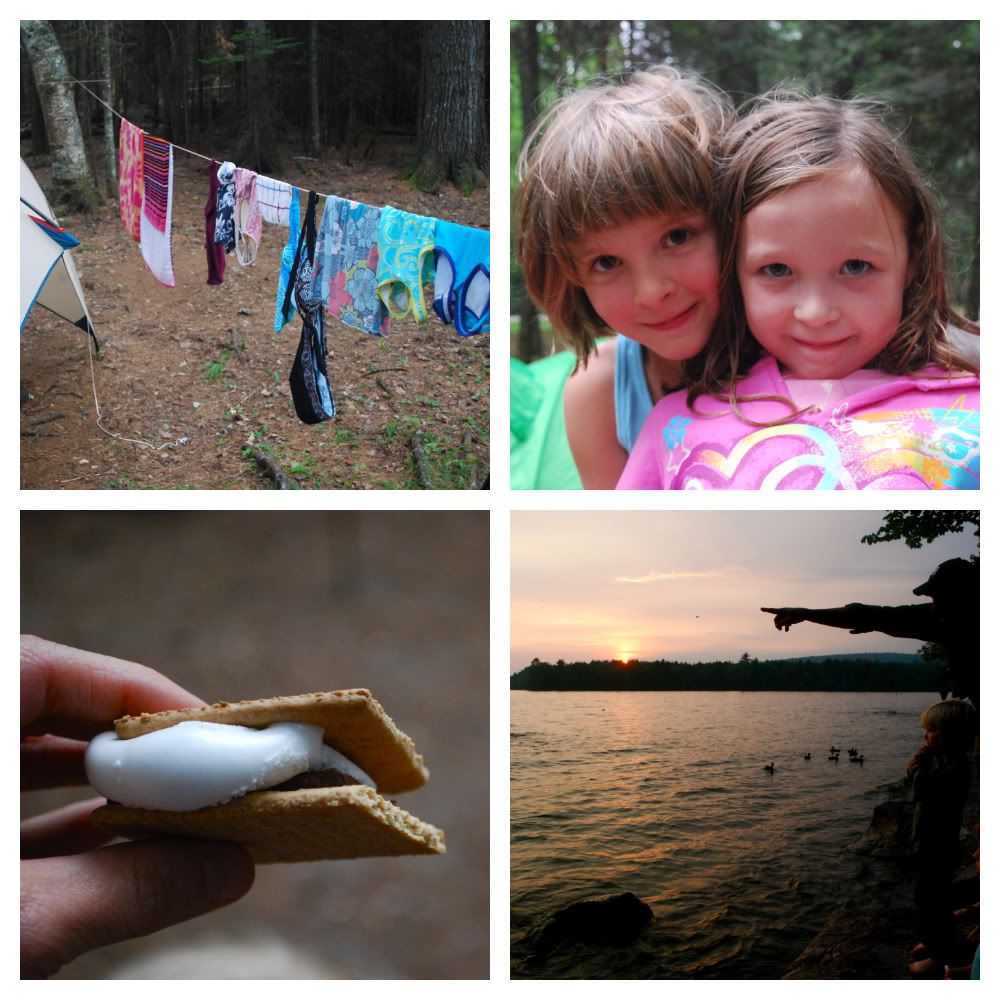 Moosehead has so much character, and she looks different at all times of day. Look:
Early morning, calm and sweet: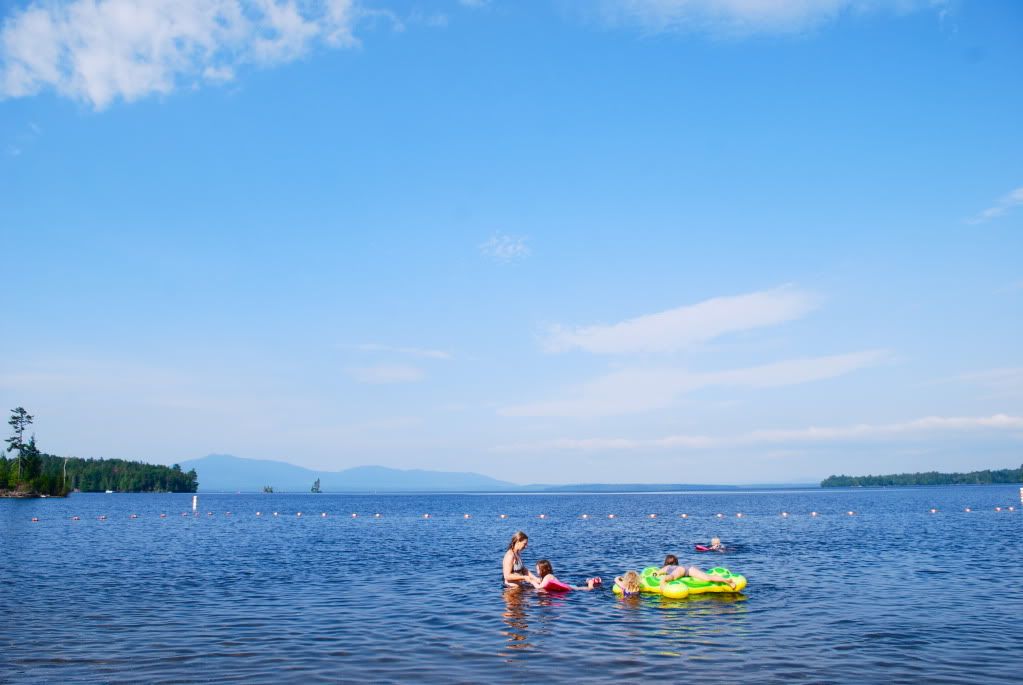 Late afternoon while a storm blows through, wild and choppy:



Sunset calm: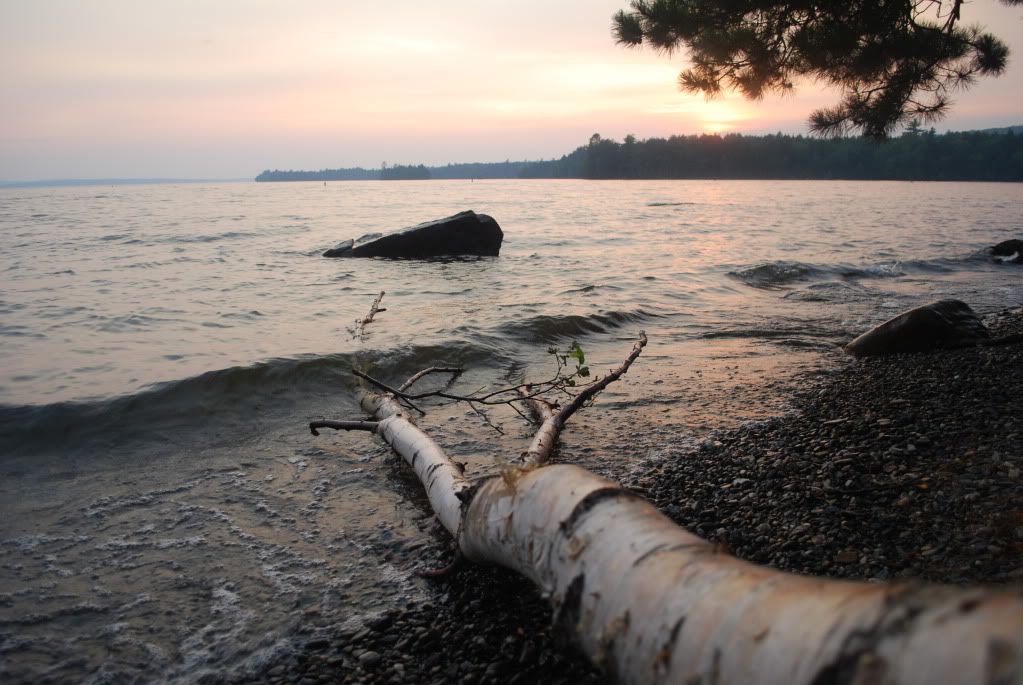 Camping right next to this lake, and being able to hear the waves lapping on the shore all night was awesome. Sharing the experience with these friends was perfect. The Carvers are the kind of friends where the parenting of our 4 kids all overlaps itself. Every parent helps and looks after every kid, and sometimes that means having a stern talk with a kid that isn't "yours." But they are all ours. It's kind of seamless the way we all hang out together. So much love.




We even got all 8 of us out on the water together for some paddling and island exploring.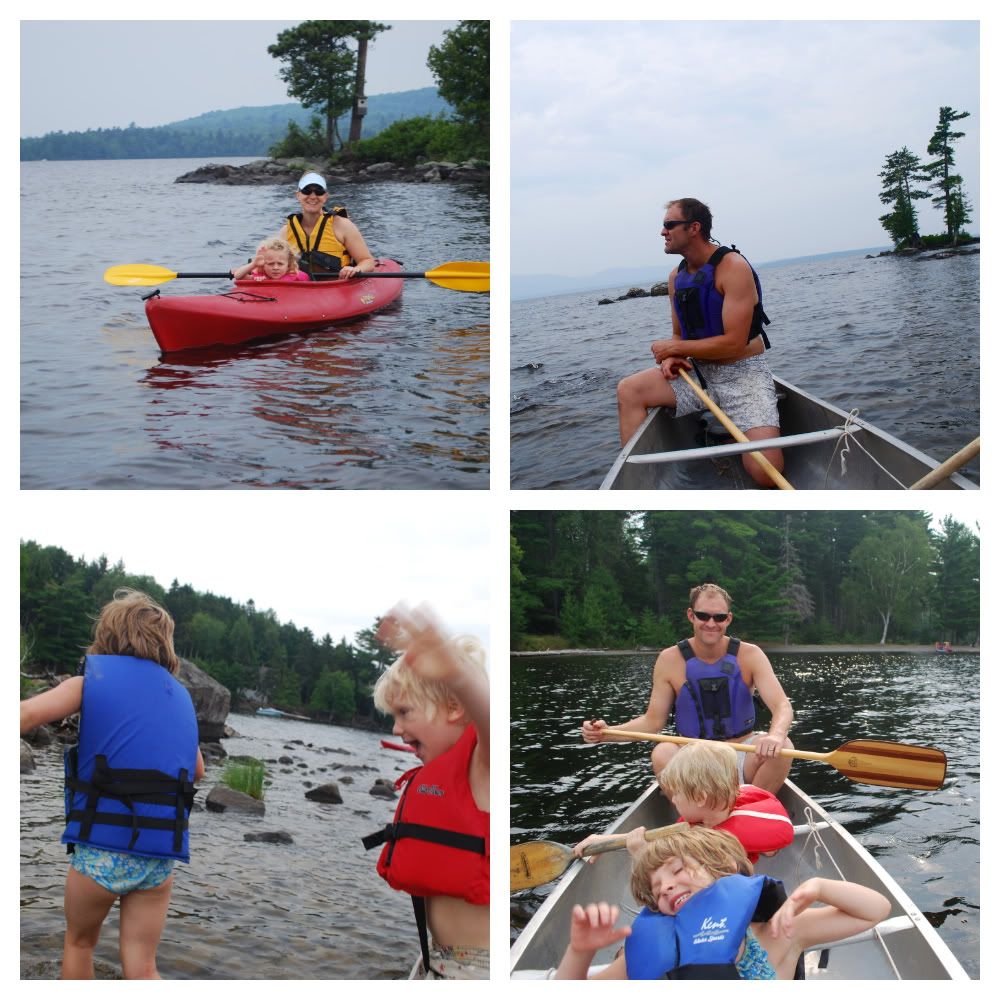 And most of the rest of the time, we were swimming.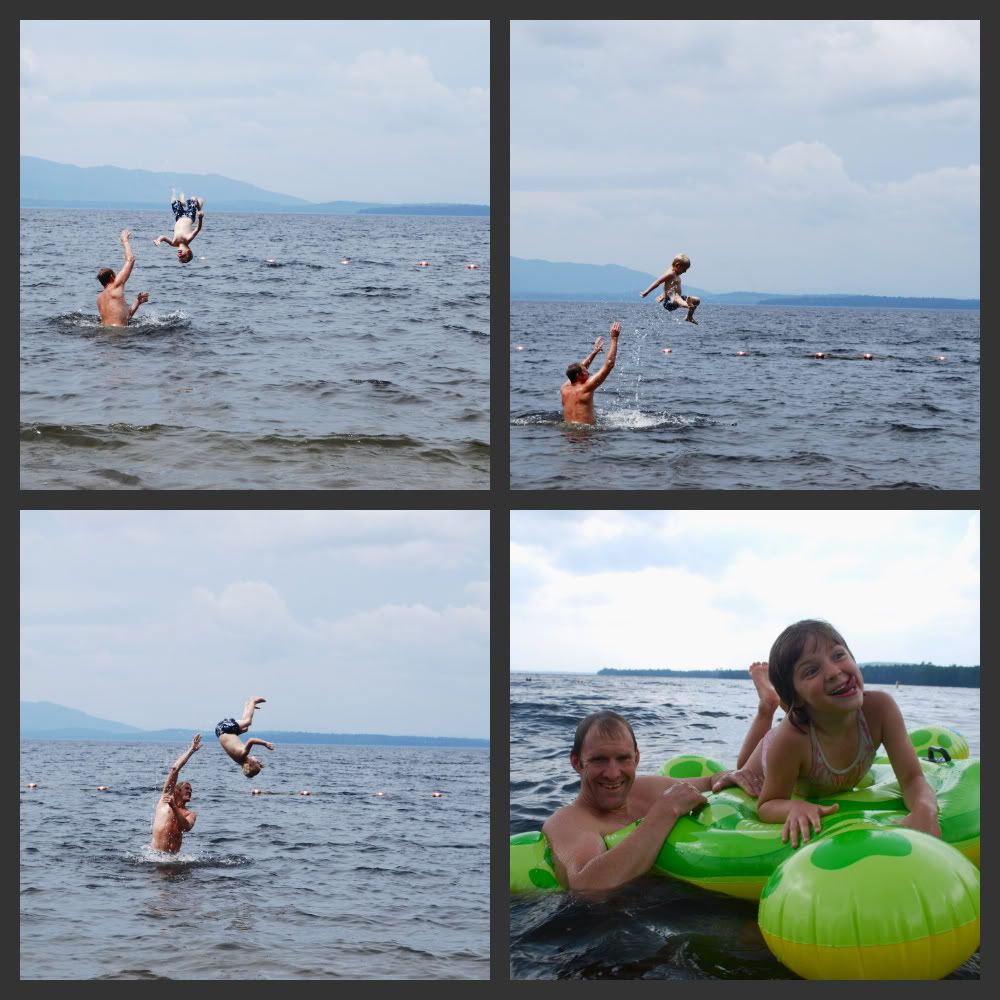 Or sitting around the fire. Or roasting something.


Or sitting in time out at the time-out tree: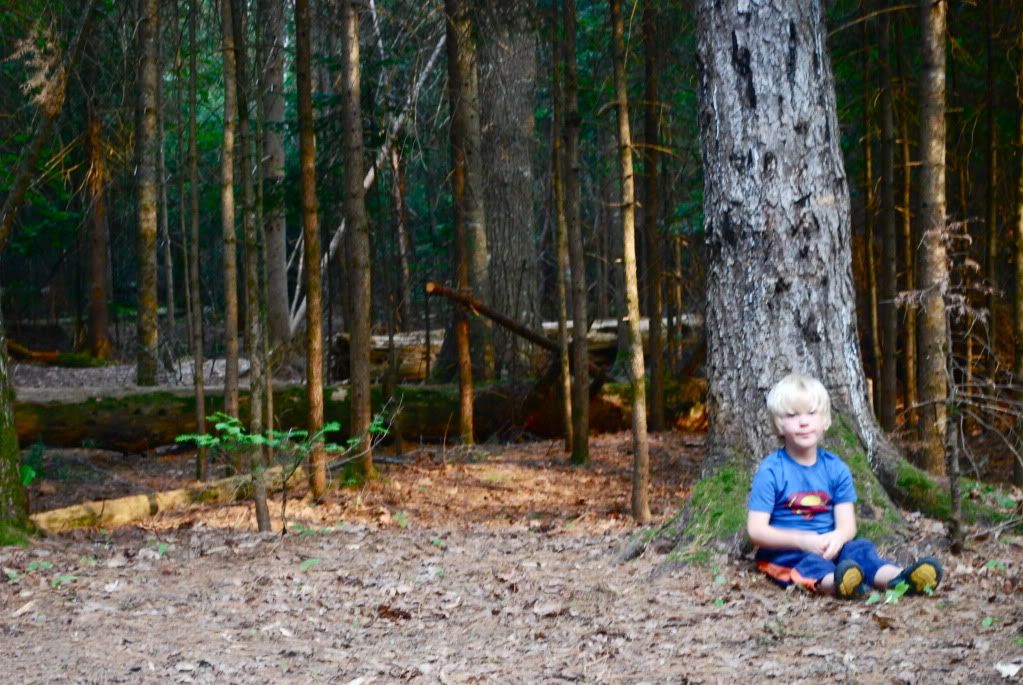 The big girls, Skyler and Ella, spent hours (and suffered countless mosquito bites) in the woods behind our camp site making fairy houses. And if that isn't adorable enough, they added a fairy clothesline and fairy clothes. And to the left of that fairy shirt are some fairy skinny jeans.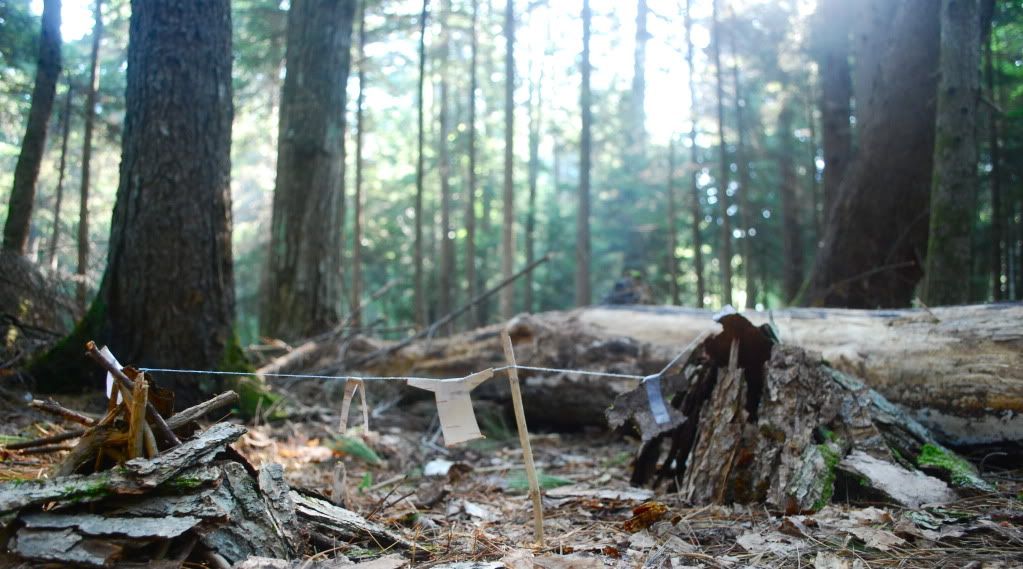 Our Nurse Sandi seemed to be on non-stop wound patrol. In two days she fixed up: lots of bug bites on Ella, scrapes and bruises on Maya, a blister on Skyler, a bee sting on Reed, an itchy rash on Suzanne, a foot laceration on Sam. And I got a migraine on Wednesday night, and even though that just meant that I had a wicked headache, I took great comfort knowing Sandi was there in case I got any scary or weird symptoms. Everyone needs a Sandi.

I had triathlon on the brain for some of the trip, so I worked out my nerves (mostly excitement, actually) in the water. The lake is so clean and clear that even when I was way way over my head, I could still see the sandy bottom.
And now we are home and it's 100 degrees. And if it's 100 degrees up here in Maine, I can't imagine how you folks who are south of us are surviving. But it's sultry and sweaty here tonight, and all I can think about is this lake. It's calling me back for a late-night swim.
We had such a nice time, full of so many sweet moments, and that steady, cooling, fresh-water breeze. I could almost point to the moments as they were happening that my kids are going to remember. I've already forgotten the packing and the unpacking. I'd go back tomorrow.
Except that I'm going
the other direction.
7:00 on Sunday morning, I'll be swimming in a lake again. I'll let you know how it goes!