Okay, Summer.
You are going waaaay too quickly.

It's the middle of July, is it not? I cannot believe the speed at which things are cruising by me. I look forward to summer for such a large percentage of the year, and then it gets here, and I begin to get into the rhythms of the season, and then it starts to slip through my hands. Yes, that is a mixed metaphor.

Truth be told, we have done so many fun things already. I said to Sam last week that if the summer ended now, I would still be able to say it was one of our best ever. And yet, there are many more events and good times to look forward to. In just more than a week, my friend Susan and I head to Massachusetts for The Danskin Triathlon. I'm feeling pretty strong and ready for the race, but again, I envisioned a lot more time to do open water swims and more bike rides. It is an odd but true fact that it is much harder to fit in regular workouts during the summer than it is in the thick of the school year.

I am spending all 5 days this week as an assistant instructor for a graduate class in literacy at UMaine. It has been a lot of work, but also very rewarding, as I consider talking about teaching with smart people to be among my favorite activities. This morning I taught a 2 hour workshop during which I talked almost non-stop and afterward, when we broke for lunch, I was totally wiped, but happy and satisfied. Sam has been with the kids for all of these long, hot days on his own, so while I'm in a classroom, they are at the pool. Two more days until I can join them.

Next week, we go camping at Moosehead Lake with the Carvers. It's an annual tradition and every (single) year, it has been nice the first night and rained (torrential) the second night and sent us packing early. We are determined to break the trend!

So yes, summer has been full of goodness (I mean, even the Sox are in first place) and there is much more to come. But please, just slow it down.

There are also a few things I meant to post earlier and didn't:

Like this American Flag cake by Skyler on the 4th: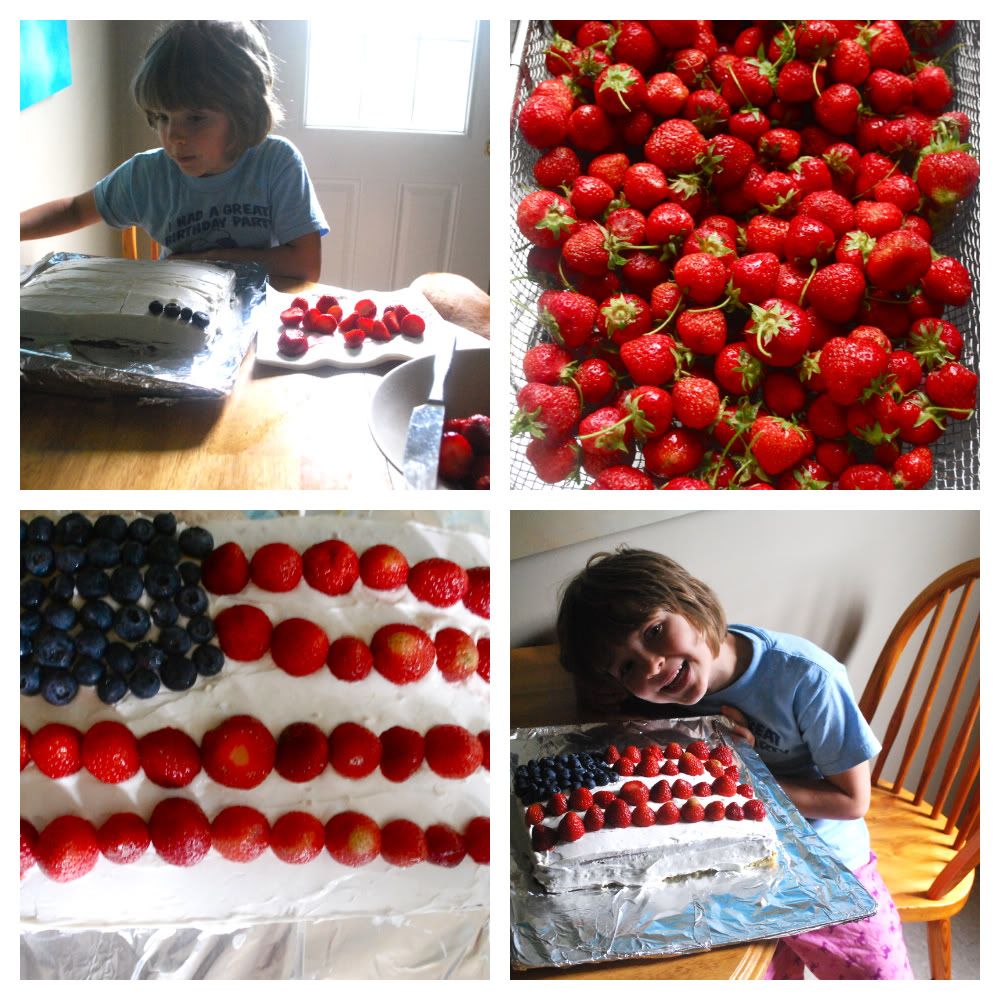 And my favorite NYC photo somehow never made it onto the earlier posts.
Asleep on the train.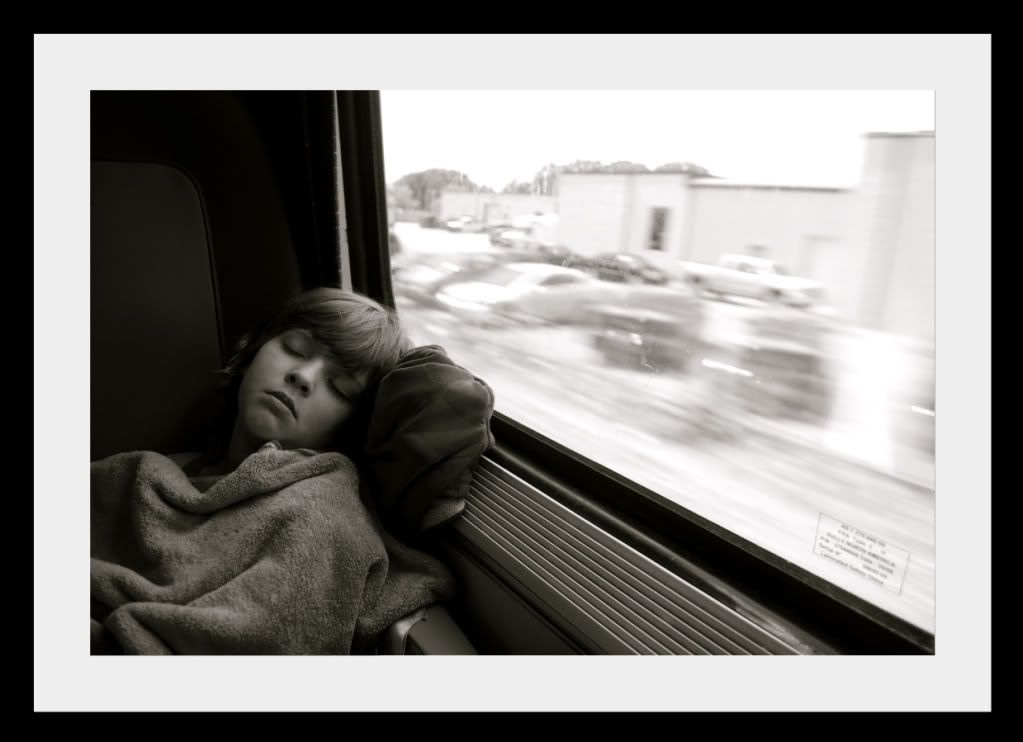 And Sam went to York Beach last weekend to swim in a challenging open-water race in the ocean, and wouldn't you know it?

He
won
his age group and came in 7th overall. He had a really great swim.
Here is a video
of the race, if you're interested. It's pretty long but my very favorite part is at 6:25 when Sam's friend Son, who is filming, spots Sam in the water.
And lastly, we climbed up Blue Hill (one mile up, so a great hike for kids) last weekend on a pretty hot day. It was a little bit sweaty, but the views are lovely up there.
I plan on squeezing every last drop out of my beautiful Mainey summer. Here's to slowing things down a bit.
Remember to enter
the contest for the cool LiveME products
before Friday, and if you are new here via the contest, welcome! Thanks for coming.
Now get out there and roast some marshmallows! That's where I'm headed.